The experts at Stephens Automotive are here to meet your wheel service needs in Des Moines, IA.
What wheel services do you offer?
We have many different types of wheels and rims available for purchase. We also carry a wide range of wheel brands, sizes, and styles. Whether you want to have better handling for your vehicle in bad conditions or just spruce up your car, truck, or SUV, we have the wheels for you.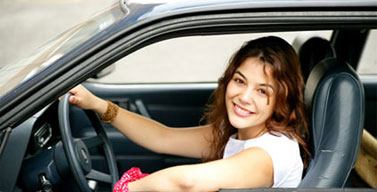 Nationwide
Peace of
Mind
®
Warranty

24 Months / 24,000 Miles Nationwide Warranty
Included FREE with qualifying repair or service work.
Covers parts and labor for 24 months/ 24,000 Miles
Honored nationwide by thousands of NAPA AutoCare Centers, just like us, so you're protected even when you travel
There's no greater peace of mind® than knowing you have one less worry by having your vehicles serviced by our professionals. We stand behind our work with the NAPA AutoCare Peace of Mind® Warranty
We can help with wheel straightening and refinishing. We also specialize in personalizing your wheels for you. If desired, we can replace your wheels with a new set.
Located in Des Moines, IA, Stephens Automotive is happy to assess your needs and aid in your decision between different types of wheels.
What kinds of wheels are available?
Steel and aluminum alloy are the two main materials that make up wheels today. Here are some of the benefits and drawbacks of each.
Steel
Tires grip snow better because of extra weight
Much stronger – nearly impossible to crack
Less expensive
Not as good of handling
Heavier than alloy – lower agility
Alloy
Cosmetic and performance advantages
More customization available
Lighter weight – better acceleration
Can crack easier depending on nickel content
Can incur cosmetic damage
We would love to keep your vehicle working as efficiently and reliably as possible in all weather conditions. Stephens Automotive proudly services the wheels of customers in Des Moines, IA and surrounding areas.