Our professionals at Stephens Automotive are here to repair your Timing/Serpentine Belts & Coolant/Heater Hoses in Des Moines, IA.
When you start your engine, does it make a squeaking or grinding sound?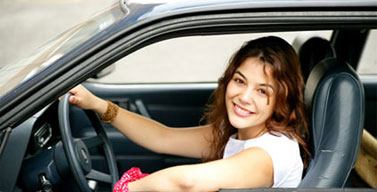 Nationwide
Peace of
Mind
®
Warranty

24 Months / 24,000 Miles Nationwide Warranty
Included FREE with qualifying repair or service work.
Covers parts and labor for 24 months/ 24,000 Miles
Honored nationwide by thousands of NAPA AutoCare Centers, just like us, so you're protected even when you travel
There's no greater peace of mind® than knowing you have one less worry by having your vehicles serviced by our professionals. We stand behind our work with the NAPA AutoCare Peace of Mind® Warranty
Signs that your belts and hoses need some attention:
Squeaking sounds when your engine starts
Loss of power
Steam coming from engine
A/C failure
Leaking coolant or fluids
Lit up dashboard lights
When should you replace your belts and hoses?
You should inspect them regularly; be sure to schedule routine maintenance as recommended by your manufacturer. Experts claim that all hoses should be replaced about every 4 years or whenever they're damaged. Compared to other car parts, belts and hoses have a shorter life span since they're exposed to extreme conditions including chemicals, oils, and hot and cold environments.
Located in Des Moines, IA, Stephens Automotive is happy to inspect your belts and hoses for damage.
What do belts and hoses do?
Your vehicle's belts and hoses are vital for it to function properly. They are responsible for the cooling system, A/C system, charging system, engine, and more. When they aren't working right, it can cause serious damage to your vehicle. Belts keep the internal components of your vehicle moving how they should. Hoses keep the liquids and gases moving in the engine compartment and throughout the entire vehicle. A common hose failure occurs with the radiator hose. When this fails to cool the engine, the engine can overheat which leads to several major issues.
We would love to help you avoid real problems with routine maintenance on your belts and hoses. Stephens Automotive proudly services the belts and hoses of customers in Des Moines, IA and surrounding areas.