Our professionals at Stephens Automotive are here provide preventive maintenance to your vehicle in Des Moines, IA.
The goal of Preventive Maintenance (PM) is to reduce the likelihood of failure occurring by performing regular maintenance on your vehicle and keep your vehicle working efficiently.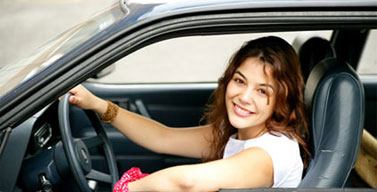 Nationwide
Peace of
Mind
®
Warranty

24 Months / 24,000 Miles Nationwide Warranty
Included FREE with qualifying repair or service work.
Covers parts and labor for 24 months/ 24,000 Miles
Honored nationwide by thousands of NAPA AutoCare Centers, just like us, so you're protected even when you travel
There's no greater peace of mind® than knowing you have one less worry by having your vehicles serviced by our professionals. We stand behind our work with the NAPA AutoCare Peace of Mind® Warranty
Benefits of preventive maintenance:
Saves money by preventing greater damages
Reduces risk of injury/accidents
Equipment lifespan is extended
Less unexpected breakdowns and downtime
Fewer urgent, expensive repairs later
Many factors influence a vehicle's performance and maintenance needs. Some include conditions like extreme weather and salty or dusty environments. The type of driving like stop-and-go traffic in cities or highway driving also has an impact. Another factor is whether you're regularly hauling heavy cargo or a trailer. There are several other things that can determine how frequently you need to service your vehicle. Pay attention to your manufacturer's guidelines, and ask for help if you want an expert's opinion.
Located in Des Moines, IA, Stephens Automotive is happy to inspect your vehicle for issues and provide preventive maintenance.
Services we offer:
Oil and filter changes
Cleaning and adjustments
Inspecting and repairs
Analyze and record lifespan and service done to parts
Many other PM services are available as well
Routine maintenance can increase the reliability and resale value of your vehicle. Failing to take care of your vehicle is the most common cause of costly damage.
We would love to help you avoid real problems with PM. Stephens Automotive proudly serves customers with high quality preventive maintenance in Des Moines, IA and surrounding areas.