The experts at Stephens Automotive are here to fill your tires with premium nitrogen in Des Moines, IA.
The higher the percentage of nitrogen in the tires, the more benefits you will see. There is also a greater benefit seen for vehicles that spend a lot of time in storage or collectible cars you rarely drive throughout the year.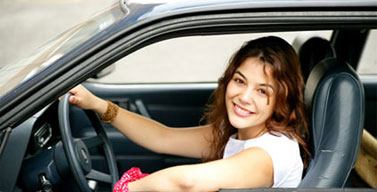 Nationwide
Peace of
Mind
®
Warranty

24 Months / 24,000 Miles Nationwide Warranty
Included FREE with qualifying repair or service work.
Covers parts and labor for 24 months/ 24,000 Miles
Honored nationwide by thousands of NAPA AutoCare Centers, just like us, so you're protected even when you travel
There's no greater peace of mind® than knowing you have one less worry by having your vehicles serviced by our professionals. We stand behind our work with the NAPA AutoCare Peace of Mind® Warranty
Benefits of nitrogen inflation:
Maintains more stable tire pressure – higher gas mileage
Dry and non-flammable – resists corrosion and fire
Does not expand or contract with temperatures as much as oxygen
Nitrogen is commonly used in the tires of space shuttles, race cars, military vehicles, airplanes, and other heavy equipment. Nitrogen inflation is more reliable than using oxygen in extreme conditions.
Located in Des Moines, IA, Stephens Automotive is happy to assess your needs and aid in your decision between oxygen and nitrogen filled tires.
Is it okay to mix nitrogen and oxygen?
If you decide to fill your tires with nitrogen and need a spare tire, it's totally fine to fill that tire with oxygen. You can also top off your nitrogen filled tires with oxygen if the need arises. There's no danger to mixing them since regular air for tires already has a nitrogen component. The only difference is that you won't experience as many benefits with a lower nitrogen percentage. It's important to have your tires filled to ensure good gas mileage and fewer emissions.
We would love to keep your vehicle working as efficiently and reliably as possible in all weather conditions. Stephens Automotive proudly meets the nitrogen inflation needs of customers in Des Moines, IA and surrounding areas.