The experts at Stephens Automotive are here to repair your Tire Pressure Monitoring System in Des Moines, IA.
What does your Tire Pressure Monitoring System (TPMS) do?
The TPMS in your vehicle is constantly monitoring the air pressure in your tires. It alerts you when tire pressure is low in one or multiple tires. When the TPMS dashboard light comes on, it can mean a few different things.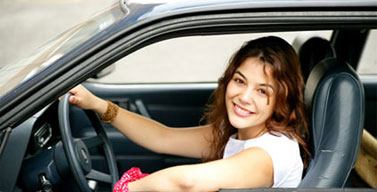 Nationwide
Peace of
Mind
®
Warranty

24 Months / 24,000 Miles Nationwide Warranty
Included FREE with qualifying repair or service work.
Covers parts and labor for 24 months/ 24,000 Miles
Honored nationwide by thousands of NAPA AutoCare Centers, just like us, so you're protected even when you travel
There's no greater peace of mind® than knowing you have one less worry by having your vehicles serviced by our professionals. We stand behind our work with the NAPA AutoCare Peace of Mind® Warranty
If it turns on and stays on while driving, one or multiple tires likely has low pressure. When the light turns on and turns off overnight or at different times of the day, it probably means that temperature changes are causing the fluctuations. You should still check your tire pressure in this case, and fill the tires to the recommended level. If the light flashes and then stays on, it means the TPMS needs to be serviced and repaired since it isn't functioning correctly.
Located in Des Moines, IA, Stephens Automotive is happy to inspect and repair your TPMS or fix your tire inflation level.
Is it safe to drive with the TPMS light on? Tires that are not inflated correctly can:
Increase chances of an accident
Decrease traction
Cause absorption of road impact goes down
Wear tires out faster
Sometimes cause tire failure
Decrease fuel efficiency
Even if your TPMS is working, you should still check your tire pressure regularly. The TPMS only warns when a tire is under-inflated by 25%, so you still need to use a tire gauge and test tire pressure often.
We would love to help keep you safe and keep your vehicle working efficiently with properly inflated tires. Stephens Automotive proudly meets the Tire Pressure Monitoring System repair needs of customers in Des Moines, IA and surrounding areas.