Trust the experts at Stephens Automotive for your CV Joint Repair in Des Moines, IA.
Do you hear a loud clicking or clunking sound when you turn your vehicle? These sounds or a vibration while driving can be a sign that your axle or Constant Velocity (CV) joints need maintenance. Grease on the inner edges of tires can be another sign. If you're not sure whether there's an issue, it's best to get it inspected. Located in Des Moines, IA, Stephens Automotive is happy to inspect your vehicle for axle and CV joint damage.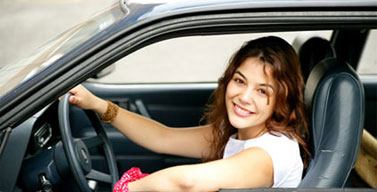 Nationwide
Peace of
Mind
®
Warranty

24 Months / 24,000 Miles Nationwide Warranty
Included FREE with qualifying repair or service work.
Covers parts and labor for 24 months/ 24,000 Miles
Honored nationwide by thousands of NAPA AutoCare Centers, just like us, so you're protected even when you travel
There's no greater peace of mind® than knowing you have one less worry by having your vehicles serviced by our professionals. We stand behind our work with the NAPA AutoCare Peace of Mind® Warranty
Is it safe to drive with broken axles?
The answer is no. This is not one of those issues that you can ignore for months before repair. If your axles or CV joints are malfunctioning, your tires will eventually stop rotating. This could cause a serious accident if it happens while you're driving.
What do axles and CV joints do?
The axles and CV joints are responsible for holding the weight of your vehicle and connecting your transmission gears to your wheels. This allows you to keep a constant speed while you turn. Front-wheel drive vehicles rely on these things to work properly.
How do axles and CV joints go bad?
Common issues with axles and CV joints:
Boot that contains grease gets torn, leaks grease, and fails to keep the joints lubricated. This will cause your axles to wear out over time.
Worn rollers and chipped or damaged bearings are another reason that axles might need maintenance.
What are the symptoms of a bad CV joint/axle?
Top 5 symptoms of a bad CV joint:
Tire edge grease
Loud noises when turning
Bouncy driving
Vibration
Knocking sounds
We will inspect your vehicle and replace the faulty axles if there's an issue. We are eager to help get your vehicle back in working condition. Stephens Automotive proudly serves the axle CV joint replacement needs of customers in Des Moines, IA and surrounding areas.