Trust the professionals at Stephens Automotive to repair your steering and suspension systems in Des Moines, IA.
How do the steering and suspension systems work?
These systems are responsible for keeping you safe while you accelerate, stop, steer, and direct your vehicle. The steering system translates the turning movement of the steering wheel to the movement of your tires. There are several pivoted joints that allow you to have control of your vehicle and steer it even when your vehicle is bouncing and turning.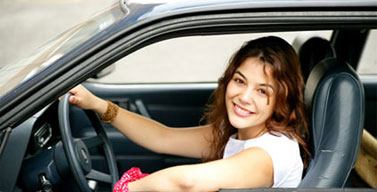 Nationwide
Peace of
Mind
®
Warranty

24 Months / 24,000 Miles Nationwide Warranty
Included FREE with qualifying repair or service work.
Covers parts and labor for 24 months/ 24,000 Miles
Honored nationwide by thousands of NAPA AutoCare Centers, just like us, so you're protected even when you travel
There's no greater peace of mind® than knowing you have one less worry by having your vehicles serviced by our professionals. We stand behind our work with the NAPA AutoCare Peace of Mind® Warranty
The suspension system uses shocks and links that absorb the bumps when you drive. This system also keeps your wheels connected to the ground even on uneven roads. The shocks and links connect the car to your tires and allow for a smoother ride. When the suspension system isn't working properly, you might notice a rougher drive.
Located in Des Moines, IA, Stephens Automotive is happy to examine, test, and fix any damaged parts of your steering and suspension systems.
Signs you should get your steering and suspension systems looked at:
Wear on tires is uneven
Vehicle pulls to one side
Driving feels rougher than normal
Vehicle sways after a small bump
Noise when you go over bumps
Turning becomes more difficult
Vehicle sits at an angle when parked
We want you to have confidence in your vehicle and its safety. Stephens Automotive proudly services the steering and suspension systems of customers in Des Moines, IA and surrounding areas.