The experts at Stephens Automotive are here to repair, replace, or perform maintenance on your tires in Des Moines, IA.
Why is it important to have good tires?
Your tires are what make driving, steering, and braking possible. Since they connect your vehicle to the road, it's vital to make sure that they are in good shape. Some regular maintenance that your tires need includes tire rotations, balancing, and alignment. These things can even out the wear on your tires and help them last longer. The tread on your tires can wear out sooner if your tires aren't inflated or rotated according to manufacturer recommendations.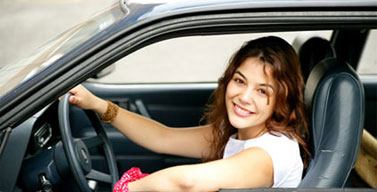 Nationwide
Peace of
Mind
®
Warranty

24 Months / 24,000 Miles Nationwide Warranty
Included FREE with qualifying repair or service work.
Covers parts and labor for 24 months/ 24,000 Miles
Honored nationwide by thousands of NAPA AutoCare Centers, just like us, so you're protected even when you travel
There's no greater peace of mind® than knowing you have one less worry by having your vehicles serviced by our professionals. We stand behind our work with the NAPA AutoCare Peace of Mind® Warranty
If your vehicle is pulling to one side, this could be due to an alignment problem or uneven inflation of tires. Sometimes, it's hard to tell that there's something wrong when it comes to tires. For example, the tire pressure warning light only illuminates when tires are at least 25% under-inflated. That's why it is important to get your tires inspected regularly and to routinely have your tire pressure checked.
Located in Des Moines, IA, Stephens Automotive is happy to inspect your tires and perform any maintenance needed.
What are the benefits of tire maintenance?
Reduced tread wear
Tires wear more evenly
Avoid tire blow outs
Better traction
Increased water displacement
Higher gas mileage
Avoid car accidents
Better vehicle handling
We would love to inflate, rotate, realign, repair, or replace your tires as needed. We are eager to get your vehicle working as efficiently and safely as possible. Stephens Automotive proudly meets the tire service needs of customers in Des Moines, IA and surrounding areas.