Our professionals here at Stephens Automotive will change your oil efficiently and economically in Des Moines, IA.
The oil in your engine has a vital role. It keeps your engine components lubricated and friction low between parts. This helps to keep the engine cool. Oil also takes harmful debris away from the engine and catches it in the oil filter.
Oil should be changed every 3,000-5,000 miles or about every 3 months. Oil filters should be changed every or every other time you get your oil changed. You need to change your oil regularly to avoid wearing out different parts of the engine. Oil helps the engine work efficiently and properly, so without useful oil, your engine will suffer. Avoid expensive service needs in the future by routinely changing your oil and oil filter.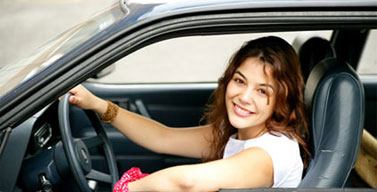 Nationwide
Peace of
Mind
®
Warranty

24 Months / 24,000 Miles Nationwide Warranty
Included FREE with qualifying repair or service work.
Covers parts and labor for 24 months/ 24,000 Miles
Honored nationwide by thousands of NAPA AutoCare Centers, just like us, so you're protected even when you travel
There's no greater peace of mind® than knowing you have one less worry by having your vehicles serviced by our professionals. We stand behind our work with the NAPA AutoCare Peace of Mind® Warranty
Located in Des Moines, IA, Stephens Automotive is happy to change your lube, oil, and filters.
Signs you need to get an oil change:
Your oil is dark and thick
Your engine is jumpy or noisy
Your check oil light is on
Dry or almost dry dipstick – low oil
Overheating engine
Do you have to change your oil?
Yes, you do. You might get away with changing your oil less frequently than the manufacturer recommends, but you risk damaging your engine when you do this. If your oil is dark and thick, your oil is not doing its job. Your oil cannot lubricate properly and remove destructive debris when it is thick and dark. This could cause your engine to overheat or many other issues. To avoid harming your engine, get your lube, oil, and filters changed regularly.
We will examine your vehicle's needs for oil care. We want to keep your vehicle working efficiently. Stephens Automotive proudly serves the oil changing needs of customers in Des Moines, IA and surrounding areas.