The experts at Stephens Automotive are here to perform a vehicle inspection for your vehicle in Des Moines, IA.
Vehicle inspections are often required before the sale or transfer of a vehicle. They can be required before renewing your vehicle registration as well. Some states require yearly vehicle inspections, and different states have different guidelines for what needs to be inspected.
It's recommended that vehicles get inspected about every 10,000 to 15,000 miles. You should also consider getting an inspection before buying a used car or prior to a long road trip. This can help you avoid unnecessary break downs or costly repairs.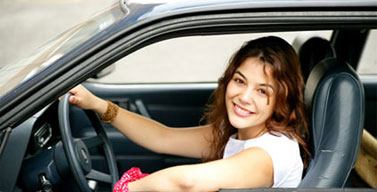 Nationwide
Peace of
Mind
®
Warranty

24 Months / 24,000 Miles Nationwide Warranty
Included FREE with qualifying repair or service work.
Covers parts and labor for 24 months/ 24,000 Miles
Honored nationwide by thousands of NAPA AutoCare Centers, just like us, so you're protected even when you travel
There's no greater peace of mind® than knowing you have one less worry by having your vehicles serviced by our professionals. We stand behind our work with the NAPA AutoCare Peace of Mind® Warranty
Not every vehicle inspection is the same. There are certain checkpoints that we look for and guidelines that we follow to ensure your vehicle is safe for driving. If there is maintenance needed, we can fix your vehicle so that it's good to go. Some of the main components that vehicle inspections cover include steering, brakes, suspension, tires, engine, windshield wipers, and headlights.
Located in Des Moines, IA, Stephens Automotive is happy to do a full vehicle inspection to identify any potential current or future problems.
Benefits of Vehicle Inspections:
Informs you about your vehicle and how to take care of it
Can diagnose vehicular issues early
Saves time later
Saves money by avoiding worse damages
We would love to inspect your vehicle to help you avoid costly damage and necessary repairs in the future. Stephens Automotive proudly meets the vehicle inspection needs of customers in Des Moines, IA and surrounding areas.