The experts at Stephens Automotive are here to repair any faulty parts of your cooling system in Des Moines, IA.
What does your cooling system do?
Simply put, it keeps your engine cool. When internal combustion engines run, they heat up. Without a properly working cooling system, the engine will overheat and cause damage to the vehicle. The cooling system is made up of several components including a thermostat, radiator, radiator cooling fan, cooling system pressure cap, and coolant. Each of these parts needs to be functioning correctly in order to keep the engine cool.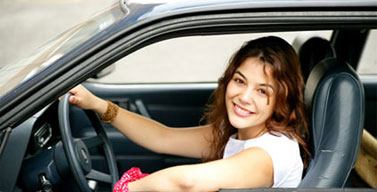 Nationwide
Peace of
Mind
®
Warranty

24 Months / 24,000 Miles Nationwide Warranty
Included FREE with qualifying repair or service work.
Covers parts and labor for 24 months/ 24,000 Miles
Honored nationwide by thousands of NAPA AutoCare Centers, just like us, so you're protected even when you travel
There's no greater peace of mind® than knowing you have one less worry by having your vehicles serviced by our professionals. We stand behind our work with the NAPA AutoCare Peace of Mind® Warranty
Located in Des Moines, IA, Stephens Automotive is happy to inspect your cooling system to identify any problems.
Signs your cooling system needs maintenance:
Overheating engine – could be a broken thermostat, low coolant, or a worn water pump
Coolant boils – cooling system pressure cap could be compromised
Hot engine when car isn't moving – faulty radiator cooling fans or airflow problem
White steam from exhaust – possible crack in engine or blown head gasket
How do you repair a cooling system?
We will inspect your vehicle first to find out where any issues might be. You should have your cooling system flushed regularly to make sure the antifreeze is working effectively and not causing corrosion. Most technicians recommend a flush about every 40,000 miles to avoid problems. Simple maintenance like flushing the cooling system can prevent the need for major repairs to the radiator or engine in the future. If there's a faulty component of the cooling system, we will repair or replace it as necessary.
We would love to help keep you safe with an engine that is properly cooled to avoid overheating and additional damage. Stephens Automotive proudly meets the cooling system repair needs of customers in Des Moines, IA and surrounding areas.