Trust the professionals at Stephens Automotive to repair your starting system, charging system, or battery in Des Moines, IA.
How does your engine start and stay charged?
These components of your engine are vital for it to work properly. The battery of each vehicle holds the power to start the engine. The charging system directs the energy through the electrical system while simultaneously keeping the battery charged. The charging system's main components consist of the alternator and voltage regulator. The starting system sends power from the battery to the starter motor which turns the engine to start the internal combustion process.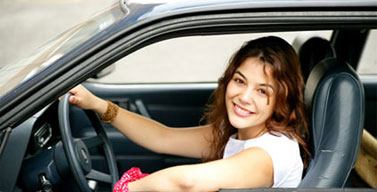 Nationwide
Peace of
Mind
®
Warranty

24 Months / 24,000 Miles Nationwide Warranty
Included FREE with qualifying repair or service work.
Covers parts and labor for 24 months/ 24,000 Miles
Honored nationwide by thousands of NAPA AutoCare Centers, just like us, so you're protected even when you travel
There's no greater peace of mind® than knowing you have one less worry by having your vehicles serviced by our professionals. We stand behind our work with the NAPA AutoCare Peace of Mind® Warranty
Every part of the starting and charging system is important. Without all the links of these systems functioning, the engine will not start or work right. Your car also relies on a correctly operating battery. Car batteries are made to last, on average, 5 years or less in extremely hot climates. Replacing your battery about every 4 years can help prevent worse damages to your vehicle and expensive repairs.
Located in Des Moines, IA, Stephens Automotive is happy to examine, test, and fix any damaged parts of your battery, starting system, or charging system.
Signs your battery or starting and charging systems aren't working properly:
Trouble starting vehicle
Can't maintain power after a jump
Dim headlights or brake lights
Flickering gauges
We would love to help keep your engine working properly and reliably. Stephens Automotive proudly services the charging systems, starting systems, and batteries of customers in Des Moines, IA and surrounding areas.