Our professionals here at Stephens Automotive will fix or replace your transmission as needed in Des Moines, IA.
The transmission is necessary for your vehicle to run correctly. It converts the engine's force into a controlled source of power. The transmission converts the engine's power into torque that turns the axles and then rotates the wheels in an efficient way. Using gear ratios, the transmission keeps the revolutions per minute (RPMs) for the engine and the wheels at optimal rates.
There are two different kinds of transmissions. Automatic and manual transmissions have different benefits and drawbacks, and they work slightly differently. Transmission fluid acts as a cooling agent that protects the transmission, keeps it from overheating, and lubricates the internal gears to prevent rust and corrosion. In an automatic transmission, the fluid also applies pressure and force to help change gears. Manual transmissions use clutches and gear shifts to do this.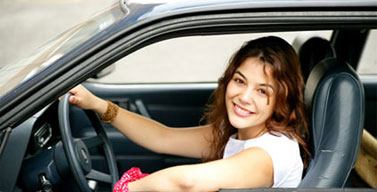 Nationwide
Peace of
Mind
®
Warranty

24 Months / 24,000 Miles Nationwide Warranty
Included FREE with qualifying repair or service work.
Covers parts and labor for 24 months/ 24,000 Miles
Honored nationwide by thousands of NAPA AutoCare Centers, just like us, so you're protected even when you travel
There's no greater peace of mind® than knowing you have one less worry by having your vehicles serviced by our professionals. We stand behind our work with the NAPA AutoCare Peace of Mind® Warranty
Signs your transmission has issues:
Rough shifting between gears
Slipping out of gear
Hesitations/delays between gears
Excessive noise
Burning smell through vents
Transmission fluid leak
Located in Des Moines, IA, Stephens Automotive is happy to repair your transmission.
Is it safe to drive with a slipping transmission?
Slipping transmissions can be unpredictable and shift without warning. This makes your driving unpredictable and not safe. Failure to address a faulty transmission can cause other problems such as fluid leaks. If the transmission gets too bad, it can cause more expensive issues or even total vehicle failure.
We will examine your vehicle's needs for transmission service. We want to keep your vehicle working efficiently and your gas mileage high. Stephens Automotive proudly serves the transmission repair needs of customers in Des Moines, IA and surrounding areas.