Get Preventive Maintenance for Your Chevrolet
The goal of Preventive Maintenance (PM) is to reduce the likelihood of failure occurring by performing regular maintenance on your vehicle and keep your vehicle working efficiently. At Stephens Automotive, we have been performing PM for years in Des Moines.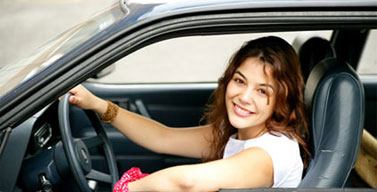 Nationwide
Peace of
Mind
®
Warranty

24 Months / 24,000 Miles Nationwide Warranty
Included FREE with qualifying repair or service work.
Covers parts and labor for 24 months/ 24,000 Miles
Honored nationwide by thousands of NAPA AutoCare Centers, just like us, so you're protected even when you travel
There's no greater peace of mind® than knowing you have one less worry by having your vehicles serviced by our professionals. We stand behind our work with the NAPA AutoCare Peace of Mind® Warranty
Many factors influence a vehicle's performance and maintenance needs. Some include conditions like extreme weather and salty or dusty environments. The type of driving like stop-and-go traffic in cities or highway driving also has an impact. Another factor is whether you're regularly hauling heavy cargo or a trailer. There are several other things that can determine how frequently you need to service your vehicle. Pay attention to your manufacturer's guidelines, and ask for help if you want an expert's opinion. We are happy to inspect your Chevrolet vehicle and prevent future damages.
Does Your Chevrolet Need an Oil or Filter Change?
The oil in your engine has a vital role. It keeps your engine components lubricated and friction low between parts. This helps to keep the engine cool. Oil also takes harmful debris away from the engine and catches it in the oil filter. Stephens Automotive is eager to change your oil and filters as needed to keep your Chevrolet running smoothly.
Your oil should be changed every 3,000-5,000 miles or about every 3 months. Oil filters should be changed every or every other time you get your oil changed. You need to change your oil regularly to avoid wearing out different parts of the engine. Oil helps the engine work efficiently and properly, so without useful oil, your engine will suffer. Avoid expensive service needs in the future by routinely changing your oil and oil filter.
Check your Chevrolet's Wheels and Tires
Your tires are what make driving, steering, and braking possible. Since they connect your vehicle to the road, it's vital to make sure that they are in good shape. Some regular maintenance that your tires need includes tire rotations, balancing, and alignment. These things can even out the wear on your tires and help them last longer. The tread on your tires can wear out sooner if your tires aren't inflated or rotated according to manufacturer recommendations. Get your tire maintenance done at Stephens Automotive in Des Moines, IA to keep your Chevrolet in good shape.
Get the Engine of Your Chevrolet Serviced
Your vehicle's transmission, suspension system, steering system, and engine diagnostics must be working correctly for your vehicle to run efficiently. Stephens Automotive can inspect your engine and do a diagnostic's check on your vehicle in Des Moines.
The check engine light can mean that your vehicle is emitting higher levels of pollutants. A loose or missing gas cap can lead to higher emissions of hydrocarbons and other pollutants. It's important to get check engine light issues resolved to keep your vehicle working efficiently, keep your gas mileage up, and keep your emissions as low as possible.
Stephens Automotive in Des Moines is happy to service your vehicle in any way necessary to get you back out on the road again as soon as possible.